Published on

Aug 4th 2022
Exciting changes coming to Raleigh-Durham (RDU) International Airport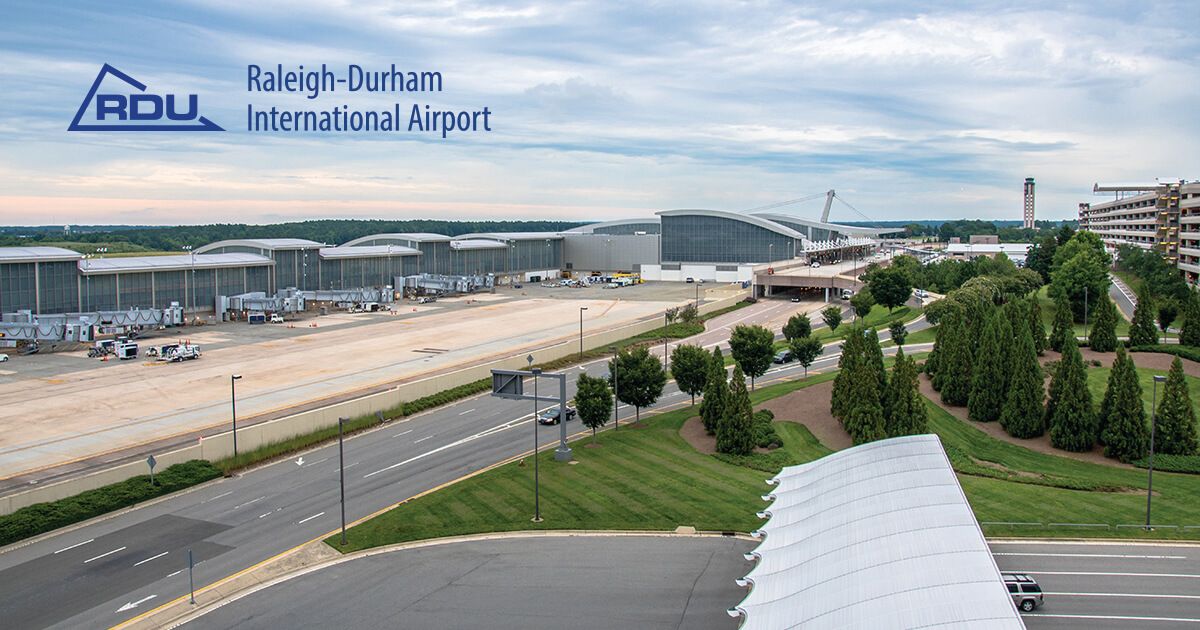 It's not without reason that the Wright brothers (Wilbur and Orville Wright), chose North Carolina for the world's first ever flight. Wright brothers came to Kitty Hawk, North Carolina in 1900 for their first flight attempt. They believed that the coastal state is an ideal candidate for their test flight as it's known for it's regular breeze and soft sandy landing surfaces.
New changes
Delta Air lines resumed it's nonstop flight from Raleigh-Durham International Airport to Paris. The non-stop flight operates 4 times a week. This route was previously canceled since the Covid pandemic.
Earlier this year, FAA approved a new 10,639 ft runway at RDU. This is longer than the current 10,000 feet – to accommodate takeoff and landing of large aircraft to destinations on the West Coast. This work is part of Vision 2040, the Raleigh-Durham Airport Authority's 25-year master plan for growth, focusing on four primary areas: the airfield, terminals, ground transportation, and general aviation.
International Travel
RDU has flights to 6 international destinations.
Cancun, Mexico by JetBlue. 2 times a week
London LHR by American. Daily
Montreal by Air Canada. Daily
Toronto by Air Canada. Daily
Paris by Delta. 4 times a week
Reykjavik, Iceland by Icelandair. 2 times a week
The next time, you plan for an out-of-country vacation, you know where to go. Do you know that RDU has direct flights to San Juan, Puerto Rico? The flight to Paris and London are a great convenience. These are often used as a connection en route to long haul destinations within Europe, India and the Middle East.
Quick facts about Raleigh-Durham (RDU) airport
The Raleigh-Durham (RDU) Airport Authority was established in 1945
RDU is primarily served by 13 air carriers, flying to a multitude of nonstop destinations  on 300+ daily flights.
Raleigh-Durham (RDU) Airport is the second-busiest airport in North Carolina. The airport handled 8.8 million passengers in 2021 (it was 14.2 million pre-pandemic in 2019). For comparison, Charlotte (CLT) handled 43.3 million passengers in 2021 for comparison. Atlanta (ATL) which is the busiest airport in the world handled 75.7 million passengers in 2021 and Chicago O'Hare airport handled 54 million passengers in 2021. While this may sound less impressive, it's actually a lot considering the size of RDU airport.
Raleigh-Durham (RDU) Airport contains 2 terminals with a total of 45 gates. Charlotte (CLT) airport for comparison has 1 terminal with 115 gates.
The average number of daily departures of 186 flights currently, which is a 27% increase over May 2021.
RDU currently has 3 runways (10000 ft, 7500 ft and 3550 ft).
Top destinations from RDU airport: Boston, San Diego and Portland, Oregon
Apart from the impressive passenger traffic, Raleigh-Durham International Airport houses some very active cargo facilities such as FedEx and UPS for freight shipped via commercial airlines. These facilities process more than 136 tons of cargo each day.
Observation Park
Did you know that Raleigh-Durham (RDU) airport has an observation park/deck that is popular with kids? This provides sweeping views of RDU's 10,000-foot runway and is located near the Air Traffic Control Tower. Spend hours 
plane-watching
and listening to pilot-tower communications via audio speakers on the elevated observation platform. The Observation Park is open from 9 a.m. to sunset every day. It provides all the necessary facilities like free parking, restrooms, picnic area and a play area.