Published on

Mar 24th 2023
Free Pre-Kindergarten programs for 2023-24 in the RTP Area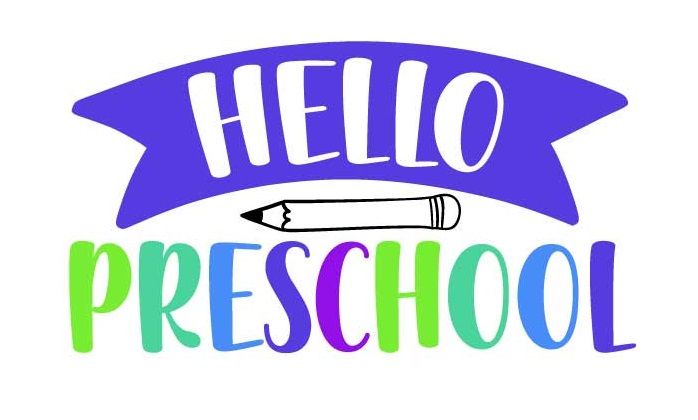 Preschool, Daycare (home or corporate), or pre-kindergarten, is where three to five-year-old children take their initial steps toward formal education. Preschools give your children a head start in social interaction, emotional skills and improve the overall cognitive functions of the child. Children will be ready to follow instruction from their teachers and interact well with their peers, which enhances their learning experience. Based on
extensive research
done on the benefits of preschool, the counties in the Triangle offer different options for preschool.
ChaiBuzz Opinion:

Most of county sponsored Pre-K programs are free or subsidized by the counties. When compared to corporate daycares that cost a fortune, opting for county Pre-K programs could be very beneficial if your kids are eligible.
The Wake Pre-K application allows consideration for free, safe, and fun Pre-K program options.
Apply Here
NC Pre-Kindergarten (NC Pre-K) - prioritized for families with low incomes
Telamon Head Start - prioritized for families with low incomes
WCPSS Title I
The Wake Pre-Kindergarten application window is open for the 2023-24 school year. Paper applications are available in the front office of every elementary school, or you may apply online. These programs are for children who will be four years old by Aug. 31, 2023.
Submit your application by Friday, June 16 if you are interested.
WCPSS Title I Pre-K Programs
The Title I Pre-Kindergarten Program is designed to provide a child-centered, developmentally appropriate experience for four-year-old children in need of academic support. The program stresses an environment that motivates learning through exploration and discovery. The goal of the program is to prepare children to enter kindergarten ready to learn and succeed. Screenings for student participation are offered each spring and students qualify based on academic need.
WCPSS Title I preschool classrooms are located in the district's elementary schools and follow the same hours of the elementary school day.
If you need help completing your application, attend a support session:
Wake County Public School System
Every Tuesday, 1 to 4 p.m., through June 13
Crossroads 2 - 110 Corning Road, Cary
Contact: Varenka Gomez del Campo (
[email protected]
)
Wake County Smart Start
Every Thursday, 1 to 4 p.m., year-round (support for other applications as well) 4901 Waters Edge Drive, #101, Raleigh Contact: Ana Gallo (
[email protected]
)
Is My Child Eligible?
In order to apply to Wake Pre-K, your child must be:
4 years old on or before August 31
A resident of Wake County
Completed Wake Pre-K application
Students qualify for the program based on academic need, so children must participate in a brief development screening to determine eligibility. Once your completed application is received, you will be notified of your child's screening appointment.
You will need to attach the following supporting information to your online application:
Copy of your child's birth certificate
Proof of residence* (current light/water bill and lease agreement or statement from homeowner)
Proof of all income: Please provide pay stubs for each employed family member/parent/guardian, child support, retirement, worker's compensation, statement from supervisor, 2022 IRS 1040, unemployment/social security benefits letter or copies of all W-2s from 2022. (If you get paid weekly, submit four consecutive pay stubs; bi-weekly/twice monthly, submit two consecutive pay stubs; monthly, submit two full month pay stubs.)
Documentation of child's additional needs (ex. parents in military service, developmental, educational or chronic health concerns)
NC Pre-K and Head Start are prioritized for families with low incomes and other related eligibility requirements listed below. Title I is based on academic need, not income.
When your application is processed, your child will be considered for the program that best matches your family based on this criteria.
Other factors that may be used to determine if your child is eligible include:
Living in household with low income – the criteria for NC Pre-K as a guide).
Low income means a child is from a family whose gross income is at or below 75% of the State Median Income level. These figures are effective as of January 1, 2019 and are subject to change.
Concerns from a doctor about health or learning issues.
Having an IEP (Individualized Education Program).
Having a parent who is an active duty member of the armed forces.
Speaking a language other than English at home.
Wake ThreeSchool is a new early learning program for Wake County three-year-olds.
This new program will provide early education to young children in a play-based, dynamic way like the nationally recognized NC Pre-K program. Based on the research, at age three, a child's brain is building connections rapidly in a way that is unique to this time of life.
Wake ThreeSchool will hold walk-in application events to assist families with their application needs.
WHEN: Every other Tuesday, 2pm-4:30 (Feb. 14 & 28; March 24 & 28, April 11& 25, May 9 & 23)
WHERE: Wake County Smart Start, 4901 Waters Edge Drive #101, Raleigh, NC 27606 To be considered for Wake ThreeSchool for the 2023-24 school year, your child must be 3 years old on or before August 31, 2023.
Wake ThreeSchool is prioritized for families with low incomes (below 200% of the Federal Poverty Level) and the following priority groups:
Children with documented health or learning issues
Children with Individualized Education Programs (IEPs)
Children that speak a language other than English at home
Children with parents/guardians who are active-duty members of the armed forces
For more information or to schedule an in-person appointment contact Melissa at [email protected].
The 2023-2024 Durham PreK Application is now open. All children living in Durham County and who will turn 4 years old by August 31, 2023 are eligible to apply. Click below to access the application! NOW OPEN: 2023-24 Durham PreK Application
**To be considered for all programs, families must submit a complete application, including all required documentation, by May 12. **
Eligibility
Durham PreK is Durham's local investment in high quality early childhood experiences. Durham PreK enhances existing pre-K seats and expands eligibility to all families in Durham County.
In order to apply for the 2023-2024 school year, your child must:
Live in Durham County

Turn 4 years old on or before August 31, 2023
Required Documentation:

Proof of Child's Age - Required to determine program eligibility (birth certificate)

Proof of Durham County Residence - Required to determine program eligibility

Proof of Annual and Monthly Household Income – Includes all sources of income beyond employment

Additional documents may be required by individual programs, such as
Durham's Partnership for Children/NC Pre-K requires Declaration of child's citizenship (this does NOT affect eligibility)
Durham Public Schools Pre-Kindergarten Program requires a Developmental Screening Head Start requires Annual Income (i.e. Tax form)
Which pre-K sites are included?
When you complete a Durham PreK application, you are applying for a pre-K seat in the following types of pre-K classrooms in Durham County:
Durham Public Schools (DPS)
Durham Head Start (DHS)
Community-based Licensed Child Care Programs
These pre-K seats are supported through local, state and federal funding of DPS, DHS, NC Pre-K, and Durham PreK.
For more details,
Email:
[email protected]
Mail: 1201 S. Briggs Ave., #200, Durham, 27703
Phone: (833) 773-5338
2023-24 Applications are Now Open!
Application
if you are in Orange County and are considering free Pre-K services.
Eligibility:
References: