Published on

Sep 9th 2022
Healthcare options if you do not have health insurance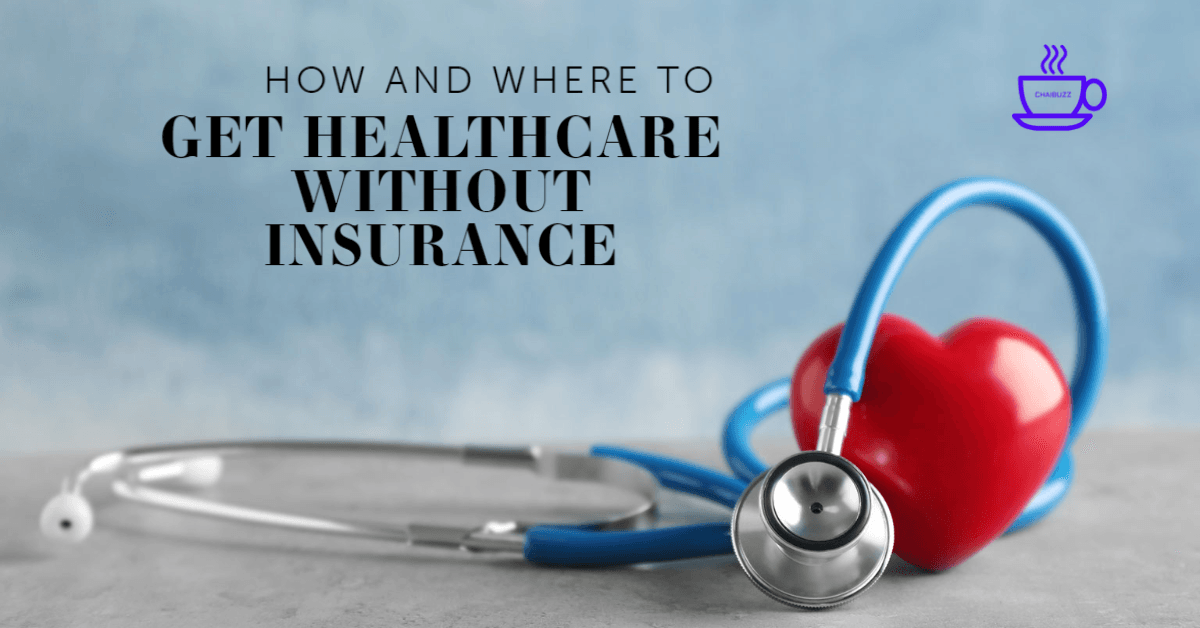 Healthcare options in the Triangle or RTP area if you do not have health insurance
There are many reasons why people do not have insurance - Visitors (parents/relatives visiting USA), Students (who came study from abroad), Low income families, high cost of insurance to cover pre-existing conditions and immigration status. In 2019, 28.9 million nonelderly individuals were uninsured, an increase of more than one million from 2018. Uninsured nonelderly adults were over twice as likely as those with private coverage to have had problems paying medical bills in the past 12 months. These bills can quickly translate into medical debt since most of the uninsured have low or moderate incomes and have little, if any, savings.
HOW to get healthcare if you do not have health insurance
Not everyone is met with the same situation. So if you are in a true emergency, you should always call 911. For regular checkups (like screenings, diabetes, blood pressure checkups, wellness check) and for referrals to specialists, you should get checked with a healthcare provider listed below. They accept patients without insurance, often at SUBSIDIZED or DISCOUNTED prices.
WHERE to get healthcare if you do not have health insurance
NCIAP Medical Care, Inc. is a federally recognized 501(c)(3) non-profit organization. NCIAP provides basic and specialist health care services to uninsured. Our motto is to provide "hassle-free health care for all".
The organization is run by the support and contribution from the members of local community and businesses, government grants, and other sources of funding. We also collect a small fee for service at the time we provide the service, to partially cover our costs.
However, there are no insurance claims to file, no worry about deductibles, and no fear of being in or out of the network of your insurance carrier. They have 2 locations:
Apex - 1011 W Williams Street, Apex, NC 27502. Phone: (919) 277-0345
Raleigh - Suite 200, 5720 Creedmoor Rd, Raleigh NC 27612. Phone: (984) 733-0123
Wake Smiles - Dental services for uninsured adults in Wake County. Referring safety net providers determine a patient's eligibility. There is a $20 copay for each significant visit and patients are responsible for lab fees for partials, crowns and dentures. 1863 Capital Blvd., Raleigh. Call 919-390-6497.

Johnston County Health Department - Primary Care Clinic (PCC) - The PCC accepts patients with Medicare, Medicaid, some private insurance (not HMO or PPO plans) and no insurance on a sliding-scale fee based on income. Proof of income is required. 517 North Brightleaf Boulevard, Smithfield. Call 919-989-5200 for information.

Local Urgent Care Centers - please see local phone book under "clinics" or "medical clinics." Cash payment required at time of service. Most accept private insurance and patients without insurance

Mariam Clinic - Provides medical care for low-income, uninsured adults in Wake County or Durham County. The clinic is open Sundays by appointment only. 3126 Blue Ridge Road, Raleigh (in the Capital Physicians building). Call 919-824-4672 for information. Visit www.mariamclinic.org for services, eligibility criteria and required documentation.

Alliance Medical Ministry

- Low-cost, primary medical care for working uninsured adults in Wake County. Eligibility: Must be a resident of Wake County, age 18 or older, and employed or there is another adult member of the household who is employed. Before your appointment you must complete and return New Patient Information Package which is available at the clinic or

www.alliancemedicalministry.org

. 101 Donald Ross Drive, Raleigh, 27610. Near WakeMed on CAT bus Route 15 (Donald Ross Drive & Peartree Lane). Call 919-250-3320.

Shepherd's Care Medical Clinic

- Serving primary and some specialty care (diabetes, cardiology, allergy/asthma) needs of adult patients in eastern Wake, Johnston, Nash and Franklin counties. For residents of eastern Wake County, Knightdale, Wendell, Zebulon, Rolesville and portions of Franklin, Nash and Johnston Counties that cross over into these towns, who require ongoing treatment for chronic conditions and whose income is 200 percent or less than the federal poverty level. 304-B Pony Road, Zebulon. For information, call 919-404-2474 or visit

www.shepherdscareclinic.com

.

Southlight Healthcare - 2101 Garner Road, Suite 107, Raleigh 27610. 919-832-1400.

St. Joseph's Primary Care - 4400 Falls of the Neuse Road, Suite 100, Raleigh 27609. Visit www.stjosephprimarycare.org or call 919-386-6866.

Urban Ministries of Wake County The Open Door Clinic is located at 1390 Capital Blvd. near downtown Raleigh. Primary care for low-income, adult Wake County residents who are not pregnant and who do not have access to insurance (no Medicaid, no Medicare, no Veteran's Administration, no school or work insurance). Appointments are required. Specializing in chronic disease management. Call 919-832-0820 and listen carefully to the voice prompts to reach the line for new patients.

Advance Community Health - Nonprofit community health center providing primary medical care and support services (diabetes, behavioral health, substance abuse, Spanish translation, referrals to specialists) to all ages. Discounts are available through a sliding scale fee program. Please bring a photo ID and one month proof of income, such as a paycheck stub. Call 919-833-3111 or visit wakehealth.org or advancecommunityhealth.org for more information and a discount fee application.
NOTE: You should always call 911 in the event of an imminent threat to your health or safety.
Referrals for mental health, substance abuse, domestic violence, sexual assault
Alliance Behavioral Healthcare Access and Information Center - For help with mental health or substance abuse issues, call toll-free, 800-510-9132 24 hours a day. Services, including crisis services when appropriate, are available to residents of Wake, Durham, Cumberland and Johnston counties. For other counties not listed, or if you live out of state, please see your local telephone directory for the nearest crisis line telephone number. For help with domestic violence or following a sexual assault, please contact Interact at 919-828-7740.