Published on

Mar 9th 2022
Iskcon Goloka Temple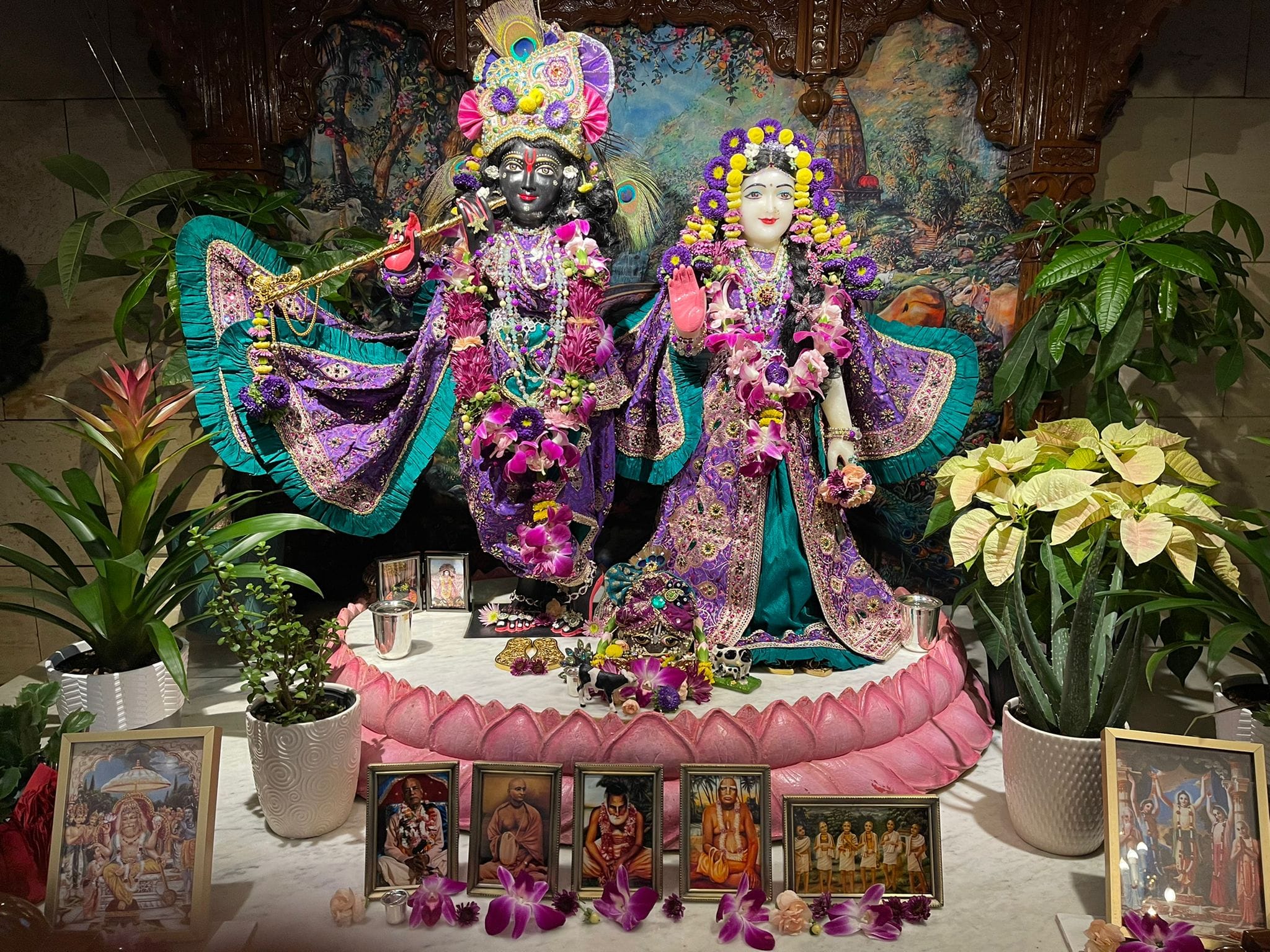 Goloka temple is a member of International Society for Krishna Consciousness (ISKCON), whose Founder-Acharya is His Divine Grace A.C. Bhaktivedanta Swami Prabhupada.
Their Lordships Sri SriRadhaGolokananda, the presiding deities of New Goloka, were installed in August 1985. Spiritual activities carried out by the temple are for humanitarian welfare purposes.
The temple is famous for the opulent prasadam of the Sunday vegetarian feast which takes place every week at 4:00 PM.
There is at least one festival held each month in honor of the appearance of various incarnations or expansions of Krishna. The temple also supports several programs, such as the weekly Free prasadam offer (sanctified food) to students at Duke University and the University of North Carolina, Bhakti Yoga Program at UNC, Krishna West at Chapel Hill, Transcendental Book Distribution and Harinaams, Bhagavad Gita Study Home Programs and more.
Address
Schedule
DAILY DARSHAN SCHEDULE
7:15 AM - 1:00 PM
4:15 PM - 5:45 PM
7:00 PM - 8:00 PM
Saturday: 7:15 AM - 5:30 PM and 7:00 PM - 8:00 PM
Sunday: 7:15 AM - 7:30 PM
SUNDAY FEAST - WEEKLY EVENT
4:00 PM : Kirtan - Sumptuous Feast
4:30 PM : Bhagavad Gita Talk - Self-Discovery Enlightening talks
5:30 PM : Feast - Fun Children's Activities
6:30 PM : Hare Krishna Bhajan - Teaching from Scriptures
7:00 PM : Arati - Lively Transcendental kirtan
8:30 PM : Evening darshan - Ecstatic experience by engaging in joyous singing, dancing & feasting