Published on

Apr 19th 2022
Kids Playgroup in Triangle by Moms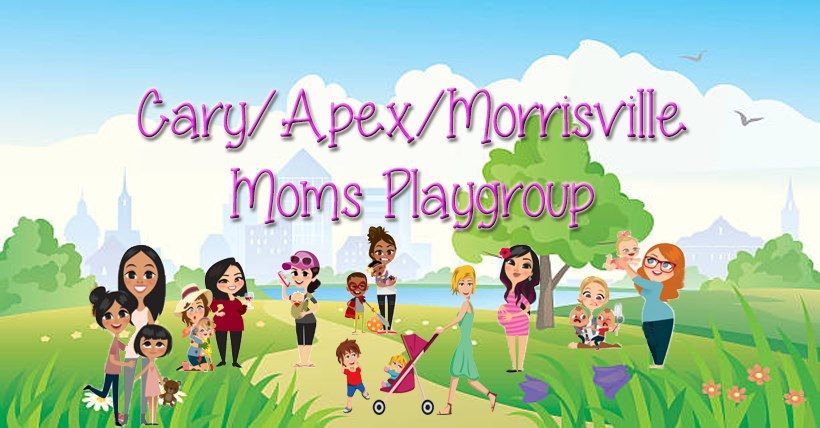 Every mother needs a No-Matter-What friend. Someone they can call No-Matter-What. Someone they don't have to explain themselves to No-Matter-What"

[email protected]
We have lot of new families moving into the area! As a mom the big questions we ask ourselves are - Will my kids find good friends around? Will they fit in to the area well? Will we find friends?
We always underestimate the friendships made through kids, if kids from different families are getting along well, the families indeed get along well too!
This is what
Cary/Apex/Morrisville Moms Playgroup
is, we are No-Matter-What moms! In a polarized world where moms are trying to find balance and consistency Cary Apex Morrisville moms playgroup fills that gap and has been a great resource and support for moms. This group consists of moms from all different ethnic backgrounds of all different age children, there is something for everyone. From the experienced mom to the newbie mom we embrace one another and our differences which grows us together and makes us a mom powerhouse!
During the pandemic smaller subgroups with like-minded individuals got together, so that the families come out of isolation and are not stressed out. Now that mask mandates are lifted, and vaccines are available moms are even more comfortable meeting in person and our meetups are increasing and thriving again!
We love getting together so our babies can interact and play. We have:
Library meetups
Park play dates
Coffee Chats.
Fun group activities
Themed parties for various holidays, and
Occasional events to get the whole family involved.
We also schedule moms night out to strengthen the friendships we make at play dates, to have fun and unwind. Some of the things we have done is dinner at great local eateries, activities to encourage individual interests, craft nights, wine, tastings, book club and game nights!
One important aspect of our playgroup is the freedom we allow for moms to engage in the way they wish, create their own events, and connect with other moms in the playgroup, there are no restrictions for moms and we are all in different ages and stages so it works best.
There is also a volunteer culture to our group. We want to raise our children to be upstanding contributing members of society so some of our events have including
Building a garden at the Nature Park in Apex
Adopting a portion of the Tobacco trail to pick up trash
Collaborating with another volunteer group to paint baffles for Habitat for humanity and
Diaper wrapping at the North Carolina Diaper Bank
Overall we are a fun and friendly group of moms that stays afloat with participation and willingness to meet new moms. Personally I've met so many wonderful moms and many friends I'm sure will last a lifetime.
Content for this article is provided to us by Elizabeth Wurtzel, Admin of Cary/Apex/Morrisville Moms Playgroup. ChaiBuzz is only providing this as a content that benefits readers. This is not an endorsement of any views. There is no monetary compensation involved.