Published on

Jun 20th 2022
Looking for new home? Here are the new home communities in the triangle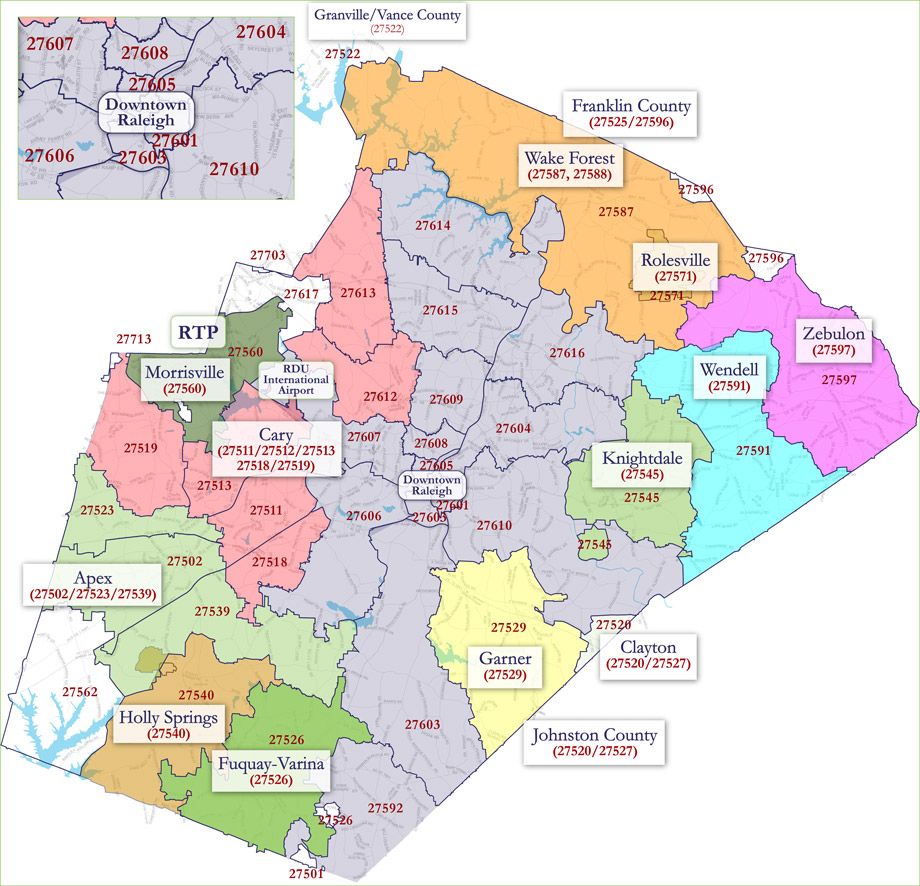 We have compiled a list of communities with new constructions in the triangle. Lot of these have wait times, or are releasing lots/homes on a limited basis(typical these days). So if you are in the market for new home, make sure you get on those wait lists . Some of these even require a pre-qualification to join the VIP/wait list.
NOTE:
Due to market demand, some of the communities/homes in this list may not be available. If a community is sold out or if we missed any new communities in this list, do let us know on Facebook
@chaibuzz
. This could benefit others.
The ones in

PINK

are newly added/updated.
Promotions:
6-Month Rate Lock and Up to $3,500 in Closing Costs Through M/I Financial
5000$ towards closing costs - Mattamy homes
6-Month rate lock and closing cost assistance - Meritage homes
Name
Location
Details
Trinity Creek
Holly Springs
Fielding Homes
Model Ready
Buckhorn Creek
Holly Springs
Mattamy Homes
33 Homesites coming soon
Valencia
Holly Springs
Pulte - Starting at $557,990. Quick move-ins availbale.
Lochridge - The Manors - 80'
Holly Springs
Drees Homes - Starting at $694,900. Final opportunity.
Honeycutt Farm at the Homestead
Holly Springs
Taylor Morrison - Starting at low $600s
Honeycutt Farm
HollySprings
MI Homes. Starting from upper 500s.
The Mills at Avent Ferry
Holly Springs
Lennar
Briar Gate
Holly Springs
Mattamy Homes
Site plan shows that there are lot of homes to be built
Highridge
Fuquay Varina
McKee Homes
5 Quick move-ins available.
Providence Creek
Fuquay Varina
Mattamy Homes
Now selling! NOTE: This is not in Wake County
Stonecreek
Fuquay Varina
Pulte - Starting at $526,990, Almost sold out!
Hidden Valley
Fuquay Varina
Centex
Rutherford
Fuquay Varina
Pulte,New Homesites Released
Birchwood Grove
Fuquay Varina
KB Homes - Priced from $332,990
Geneva
Fuquay Varina
Lennar
Legacy Farm
Fuquay Varina
Smith Douglas Homes, Limited Homesite Release Process in Place
Johnson Pond
Fuquay Varina
Tri Pointe Homes, Priced from the low $500s, New Homesites Just Released
Brighton Ridge
Fuquay Varina
Taylor Morrison
Priced from high 500s
5 new homes released every month
Highland Grove
Fuquay Varina
KB Homes
Contact them for pricing
Arlington Meadows
Fuquay Varina
True Homes
From the mid $400s
Bloomfield Estates
Willow Spring
Drees Homes
Sold Out
Jackson Springs
Willow Spring
True Homes
Walker Grove
Lillington
True Homes
Weatherford West
Angier
Drees Homes
quick move-ins available
Upper 500s
Copper Ridge at Flowers Plantation
Clayton
True Homes
From 400s

Tryon Pointe
Garner
Smith Douglas Homes
Coming Soon. Join the interest list
Magnolia Park
Garner
Mattamy Homes
Coming Soon. Join the interest list
Buffaloe Grove
Garner
Pulte
Join the interest list
7 quick move-ins available.
Oak Manor
Garner
Meritage
Oak Park
Garner
Mattamy Homes
2500 - 3,400+ square feet with 3-6 bedrooms and 2.5-4.5 bathrooms
Ridgemoor
Garner
Lennar
Grove At White Oak
Garner
M/I Homes
They have 5 homes listed that are available for sale through an Offer Process. All offers are due by April 25th.
Harpers Landing
Garner
KB Homes
The Avenue at White Oak
Garner
Pulte
Carriages at Chatham Park
Pittsboro
Tripointe Homes
Lots available
Parks at Meadowview
Pittsboro
Ashton Woods
Quick Move-ins Available
Parc at Leesville
Raleigh
Taylor Morrison Townhomes
7 Quick Move-ins Available
5401 North
Multiple builders involved:
- Lennar
- David Weekly
- Cheaspeake
Raleigh
Lennar - From the upper 300s
David Weekly, Cheaspeake
Belmont
Raleigh
Drees Homes
5 Quick move-ins available
540 West
Raleigh
Centex
The Montage
Raleigh
Meritage Homes
Townes at Oakview
Raleigh
Ashton Woods
Thornton Reserve
Raleigh
Ryan Homes
Limited Lots Available, Lots released each month
Stoneridge Place
Raleigh
RobuckHomes
Quick Move-ins Available. Starting from $1,130,000+
Corners at Brier Creek
Raleigh
Lennar
Starting from the low $400s.
10+ quick move-ins available.
Toll brothers at Holding Village
Wake Forest
Toll brothers. 4 Quick move-ins available.
Tryon
Wake Forest
Lennar. 9 Quick move-ins available. Starting from 600s
Devon Square
Wake Forest
Lennar. Upper 300s.
10 Quick move-ins available.
Holding Village - Manors
Wake Forest
Tri Pointe homes. 3 Quick move-ins available from the mid $500s.
Preserve at Louisbury
Wake Forest
Meritage Homes
Single family homes
From $427k to $575k. 6 Quick move-ins available.
Regency at Heritage
Wake Forest
Pulte Homes
Single family homes
From $553k. 2 Quick move-ins available.
Everly by D.R.Horton
Wake Forest
D.R. Horton
Single family homes
5 Quick move-ins available.
Mason Oaks
Wake Forest
Ryan Homes
Single family homes
5 home sites available for April
Ridgefield Place
Cary
Lennar
23 Homesites from the mid 900s
Carpenters Pointe
Cary
Beazer Homes
Fairview Park
Cary
Mattamy Homes
Per their website, they have few quick move in homes available.
Cornerstone Townes
Cary
Stanley Martin
Townhomes. 4 Quick move-ins available.
James Grove
Cary
Lennar Townhomes
Starting from mid 500s. 4 quick move-ins available.
Weatherstone Creek
Cary
ExperienceOne Homes
2 & 3 Bedroom condominiums.
Open living and dining areas, island kitchens, 2 full baths
Thornebury at Town Hall - Artisan
Morrisville
Beazer Homes
Townhomes and single-family homes
Friendship Station
Apex
M/I Homes
First lots released on Apr 13, 2022
The Enclave at West Village
Apex
Stanley Martin. 2 Quick move ins available.
The Summit at West Village
Apex
Stanley Martin. 3 Quick move ins available.
The Residences at West Village
Apex
Stanley Martin - Single family homes
Willow Hills
Apex
Toll Brothers - Prices are $1M+. 4 Quick move ins available.
Townes at Westford
Apex
Taylor Morrison
Townhomes. 14 Quick move ins available.
Roberts Crossing
Apex
Beazer Homes
Townhome. 9 Quick move ins available.
Kings Grant
Apex
Tripointe Homes
Lots available
Estates at Weddington
Apex
Baker Homes
Lots opening soon
1M+ estate home community
Tullamore
Apex
M/I Homes
Final opportunity in Tullamore listed below, is expected to release in May, and will be sold through an offer process.
Homesite 17 - Castello B - 3 Beds 3 Baths - 2,252 Sq. Ft. - $ TBD
Belterra
Apex
KB Homes. This is in the New Hill area of Apex.
Timberleaf
Durham
KB Homes
Available
55 at the park
Durham
Pulte townhomes
Ellis Walk
Durham
Lennar
Ellis Crossing
Durham
M/I Homes
3 quick move-ins available
751 South
Durham
Ryan Homes
New homesites coming soon from the mid $400s
Briar Chapel Townhomes
Chapel Hill (Closer to Chatham county)
David Weekly townhomes
1949-2821 sqft
Chatham county school district
Legacy at Jordan Lake
Chapel Hill
Lennar
From the upper 600s
Bonterra
Chapel Hill
Robuck homes
Custom home builder established in 1926
From 900s
BridgePoint
Chapel Hill
KB Homes
Opening Fall 2022
Coming Soon