Published on

Apr 6th 2022
North South Foundation Regional Contest for kids K-12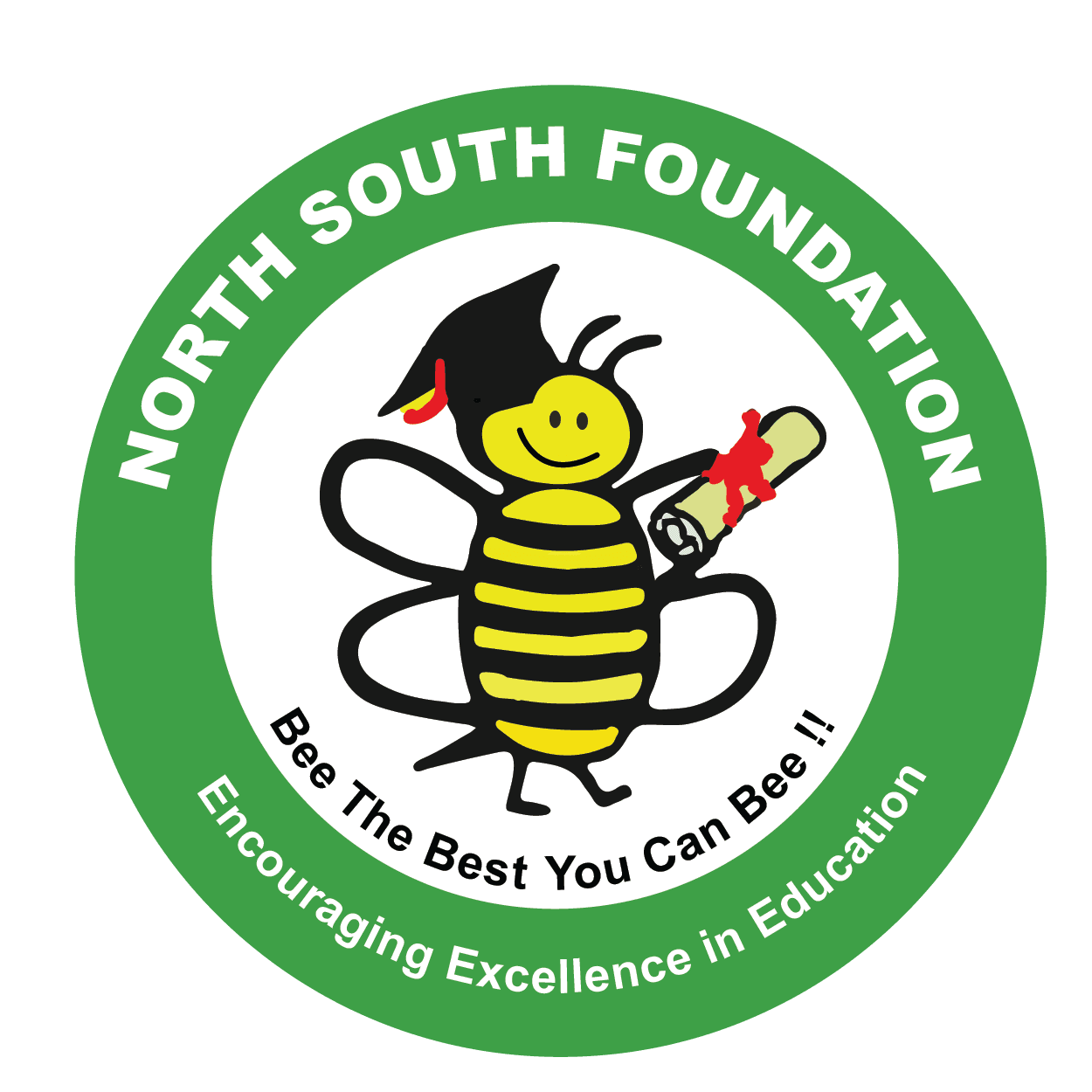 If you have kids in the school age, you might want to consider signing them up for North South Foundation contests and workshops. North South Foundation (NorthSouth) is a volunteer driven non-profit organization established in 1989. Each year they work with 1000s of students across US and provide scholarships for the needy in India. Aside from preparing them for wins and losses later in their adult life, competitive activities help kids develop important skills like resilience, perseverance, and tenacity.
90+

Chapters in US

1000+

Students contest each year
Action Item:
What does North South Foundation do:
Promotes excellence by organizing Educational Contests for the kids in USA. They offer tutoring or training for school going kids in USA. This is offered at a nominal cost of about 40$ (varies by contest)
Give scholarships to brilliant but needy students in India entering colleges.
The scholarship for students in India is an annual award and not a one-time payment. The student is eligible for the scholarship until graduation as long as he/she maintains high academic standards. NorthSouth Foundation funds these scholarships by raising donations in the US. NorthSouth Foundation has distributed more than 20,000 scholarships to students who need financial support to pursue their quest for knowledge in their chosen fields.
North South Foundation conducts Online and Onsite workshops for Spelling, Math, Science and Geography Bee. These workshops are designed to encourage and prepare children to take part in Regional Contests as well as various national contests such as National Geographic Bee, Scripps Spelling Bee and MATHCOUNTS. The workshops include a review of the contest rules, tips to prepare for the competitions, fun exercises, practice mock bee, and more. This is a parent-child event and includes a booklet or study guide. The workshops provide the following benefits:
Learn how the NorthSouth contests are organized.
Gives a thorough understanding of the basics. Get to know what to study (study material)
Enables children to gain confidence, get rid of phobia, fear or anxiety of the contest
Educational Contests
 organized by NorthSouth in the US are designed to encourage academic excellence among children, K-12. Some of the NorthSouth children have achieved top ranks in the Scripps National Spelling Bee, MATHCOUNTS and National Geographic Bee. Over the years, these contests have helped to challenge the NSF children to do their best academically and it has ultimately helped them to get admission to the top-ranking schools. First, children participate in 
Regional Contests
held at various locations throughout the country during the months of March through May. Participants with high scores, based on a cut-off, will be invited to the National Finals to be held in August-September.
Click here
to find more information about US contests.
Tests
Spelling bee - Children in grades 1-8 and is split into Junior and Senior category.
Vocabulary contest - This is a word-meaning contest (in multiple-choice format) for children in grades 1 – 8 and is split into Junior and Intermediate category.
Math Bee - Divided into three levels and is focused at developing mathematical skills in students in grades 1 – 8.
Geography Bee - Helps children in preparing for the National Geographic Bee, which is an annual nation wide competition for US schools. Geography Bee is split into 2 levels based on grade.
Science Bee - Aimed at nurturing the interest and understanding of Science among children in grades 1 through 8 and is split into 3 levels based on grade.
Essay Writing Contest - This was started in line with the "timed writing" component of current standardized tests designed to foster good writing skills in today's youth. Essay Writing Bee is split into 3 levels based on grade.
Public Speaking Contest - The ability to think fast, talk convincingly, and deliver well-connected concepts in a coherent manner is tested in the Public Speaking competition. This is divided into two tiers dependent on the student's grade.
Brain Bee - This is a competition about neuroscience only offered at the National Finals for children in grades 8 and above.
FAQs
What age groups can benefit from these contests and workshops?

Kids (K-12) can benefit from this.

How much does it cost?

Nominal fee. For example, if your child participates for the Junior spelling bee it costs 40$. If your child participates in multiple contests, the number will vary accordingly. NOTE: Since this is a non-profit, your contributions are tax-deductible as well.

Is this only for STEM related learning?

They offer training and workshops in other disciplines like public speaking as well.

Is the contest in-person or online?

Online. Students can take these from the comfort of their home.

When is the contest?

Please refer to the

regional contest calendar

to find the contest dates for your state. For example, in North Carolina the

registration closes on Apr 17, 2022 and the contest date is May 1, 2022

Where would I find material for each contest?

Practice words will be provided for Vocab & Spelling bees upon completing the payment. Syllabus for the rest are posted on the web. There might be workshops being organized at your chapter. Check with your coordinator.

I have more questions. Is there someone that I can reach out to?