Published on

May 19th 2022
RTPians Got Talent: Featuring Rishika Karanam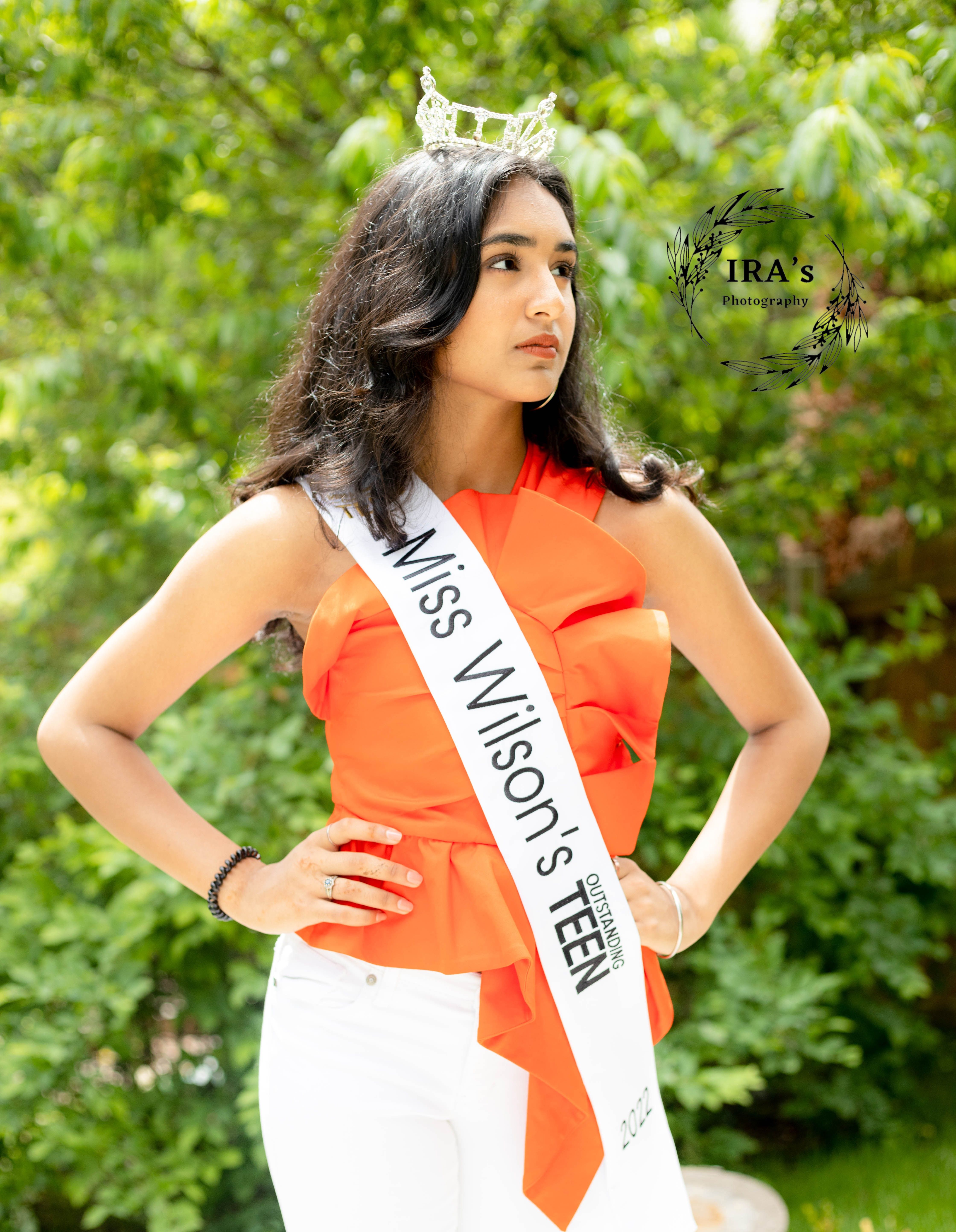 We launched the RTPians Got Talent Feature to highlight the talented Adults, Youth and Kids in the RTP area. This is ChaiBuzz's way to encourage and inspire budding talent. Having role models in our life is very important. They influence what we do and how we turn out eventually.
Picture Credit: Rohini Pendyala, IRA's Photography.
Rishika Karanam is a Sophomore at the Panther Creek High School. She started performed on-stage in several dance and music shows, since she was 5 years old. Here are few of her achievements:
Presidential medal (for volunteering) at a young age of 9.
Pre-Teen Miss Capital City 2015
Majestic Miss Garner's Outstanding Little Miss 2016
Miss Henderson's Outstanding Teen 2020
Miss Wilson's Outstanding Teen 2022. She is going to compete at the Miss North Carolina Teen USA Pageant.
Kuchipudi Dancer Advanced Level
Ballet Dancer
Plays violin as a member of the Duke Intermediate String Orchestra
Tae Kwon Do (Black Belt II)
There is a common misconception, that pageants are all about beauty. Rishika likes to dispel this belief by speaking with parents and prospective teens who are interested in pageants. The pageants involve multiple performances (talent like dancing, singing etc), answering questions on stage, demonstrating fitness and exemplary qualities that make them stand out among other participants. Apart from her achievements on stage at various pageants, Rishika is an active member of the Wake community. She supports the "Partnership to end addiction" non-profit organization by fundraising at various events such as the Holi, Kite festival etc, while educating teens about drug addiction.
Resources: