Published on

Aug 1st 2022
Spiritual Idols and Pooja Items for Sravanamasam or Festive Season: What is available and where to buy?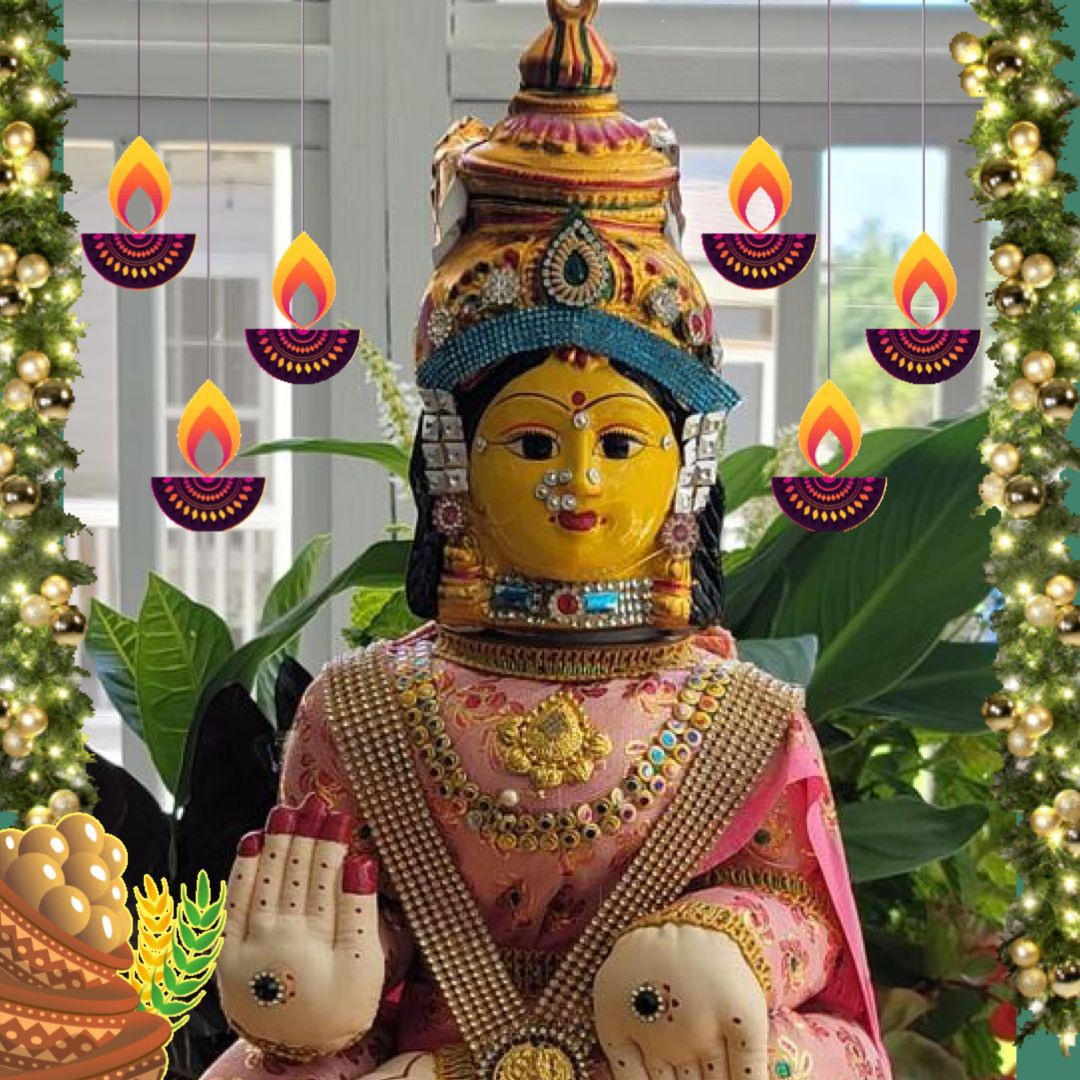 With the start of the festive season you might all be wondering where to buy items for pooja in and around the area! Some of these could also be found at
local grocery stores in RTP
.
Ammavaru Idols, silver return gift items, blouse pieces, pooja related items, fresh flowers and other German silver items:
AngadiArts
Celebrate this Sravana masam with us by ordering all the Vara Lakshmi Pooja related items and return gifts from our online store. We have Pure Silver items and pooja items too on our website. There is an ongoing sale on our inventory and there are new additions to our return gifts collection, which are very unique . Our store has tons of quality and attractive return gift items, which are very reasonably priced, starting from 3$. Browse our website to shop your favorite products now: https://angadiarts.com/
Free pickup is available for RTP area. DM on their Facebook and Instagram for more information.
The Divine Treasures
92.5 Pure Silver pooja articles and handcrafted pooja mandirs ! Your one stop store for all your 92.5 Pure silver needs(pooja articles|return gifts|idols and more ) Based out of North Carolina ,USA. Local Pickup Available.
Strings by Shruthi
Sri Puja Store
Shop with Sri Puja Store for all your festive, occasional and daily puja needs www.sripujastoreusa.com Free Delivery within 5 miles for orders $20 and above.
Traditional Knots
German Silver items, Pooja items. Contact:
Whatsapp
Sami Florals
Flowers for all your occasions. Accepting fresh flowers orders for Varalakshmi vratam August 5th please post your orders Order on www.Samiflorals.com.
Pooja Items by Lakshmi Vishwanath
Small bangles - 5$ each color
Govinda namalu on silver card - 6$
Potli bags - 1.5$ each
Haldi kunkum Pac - 2$ each
Blouse pieces - 3$ each
Elephant shaped haldi kunkum stand - 12$ each
Haldi kunkuma sets - 4$ each
Devi feet patches - 6$ each
Pure silver Lord Krishna frames- 7$ each
Saree storage bags - 7$ each
3 pc Meenakari box set - 20$ for set
Fresh Flowers by Kavya Repala
fresh flowers preorders for "VaraLaxmi Vratam " on Aug 5th.If anybody interested ping me in messenger please.
Facebook