Published on

Aug 12th 2022
Therapies and resources for children with autism disorders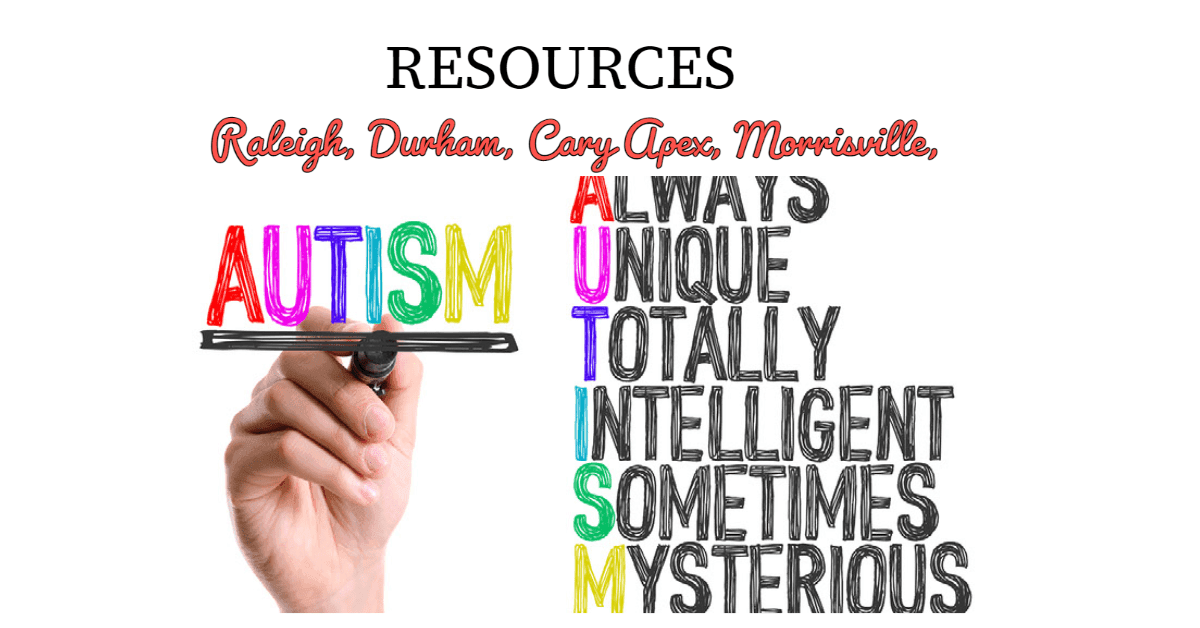 If you know one child with autism, you know one child with autism.
For parents who just learned their child's diagnosis of autism or other developmental disabilities, it is a fight to accept and move forward with the new reality. Almost all the parents struggle with the diagnosis for their child, thinking about their tomorrow, and their future. It is OK to feel this way. This child will be able to grow, learn, gain new skills and advance to their potential.
Autism Spectrum Disorder. As the name suggests, autism is a broad spectrum of symptoms. Autism symptoms can vary from child to child. There are three diagnostic levels.
Level 1 - who do not require significant support.
Level 2 - requires some support.
Level 3 - who require substantial support.
The first step for parents is to educate themselves about the diagnosis. Change or adjust the child's daily environment to meet the child's needs. Every child with autism is unique and different. Some of the areas where children with autism have difficulties are social situations, making eye contact, pretend play, rigid about their daily schedules, etc.
Visual learner
Many children with autism are visual learners. At a young age, they will benefit from visual presentations as a supplement to verbal language. PECS (Picture Exchange Communication System), sign language, etc. can be used as a supplement while talking verbally with your child. Consult your speech therapist to see if it's a good tool for your child.
Daily structured environment
Children with autism function better if they are in a structured environment. A visual schedule for the day with pictures and/or words can help them get ready for the day. Give them a visual warning before the activity must end, like five minutes left or so. There are apps and visual timers available that can help achieve this task.
Sensory integration challenges
Many children with autism also struggle with sensory integration. Sensory integration difficulties mean they process their five senses differently than typical children. They can be hypersensitive (want to avoid stimuli) or hyposensitive (want to seek out stimuli). The more aware parents are of the child's sensory preferences, they can make the environment more comfortable for the child.
There are many therapies, treatments, and alternative treatments available for autism and related developmental disabilities. It is very important that the treatment focuses on the child's specific needs. Here are a few therapies and some providers in the RTP area referred by the RTP Special Needs Families.
Speech-language therapy
Occupational therapy
Physical therapy
Early intervention
Social skills training
Applied behavior therapy
Behavior management therapy
Cognitive behavior therapy
Medication treatment
Nutrition therapy
Play therapy
If you have any questions, please contact your healthcare provider who specializes in this field. Below you can find a list of helpful contacts that we have collected. NOTE: This is not a recommendation of any kind. Our intention here is to only serve as a starting point for your needs.
Occupational Therapy
Sensory Integration Therapy
Speech Therapy
Therapy Smarts

- One-on-one therapy in the client's preferred environment like home/day care/schools.
Physical Therapy
Music Therapy
Applied behavior analysis (ABA)
Geneticist
Lab for Blood Draw
REX Hospital Lab 919-784-6060
Dentists
Developmental Pediatrician
Cary Developmental Pediatrics Dr. Moran
Apex Pediatrics Dr.Bowman
Neurology
Psychology
Regular Pediatrician
Special Ed Tutor
Leslie Hill 919-412-7234
Special Needs Will/Trust/Estate Planning
Glass Law NC
Law Office of MRH (Michelle rogers Humphres)
Communication Devices
Nova Chat
Tobi Dynavox
Private Schools for Special Needs
Anjali Shroff Founder, President, Executive Director Asha Foundation - RTP Special Needs Families https://www.ashaofrtp.org MISSION: To raise Awareness and Acceptance for differently-abled individuals and to Empower them by means of providing life-enriching workshops, inclusive programs with similar age groups in our community, and training workshops for parents and other caregivers. Currently, Asha Foundation is serving families in the greater triangle area. Donations: https://www.ashaofrtp.org/home/donate Facebook: RTP Special Needs Families Support Groups
Content for this article is provided to us by Anjali Shroff, Founder, President, Executive Director of Asha Foundation - RTP. ChaiBuzz is only providing this as a content that benefits readers. This is not a recommendation or endorsement of any views. There is no monetary compensation involved.