Published on

Feb 1st 2022
Valentines with goats at Spring Haven Farm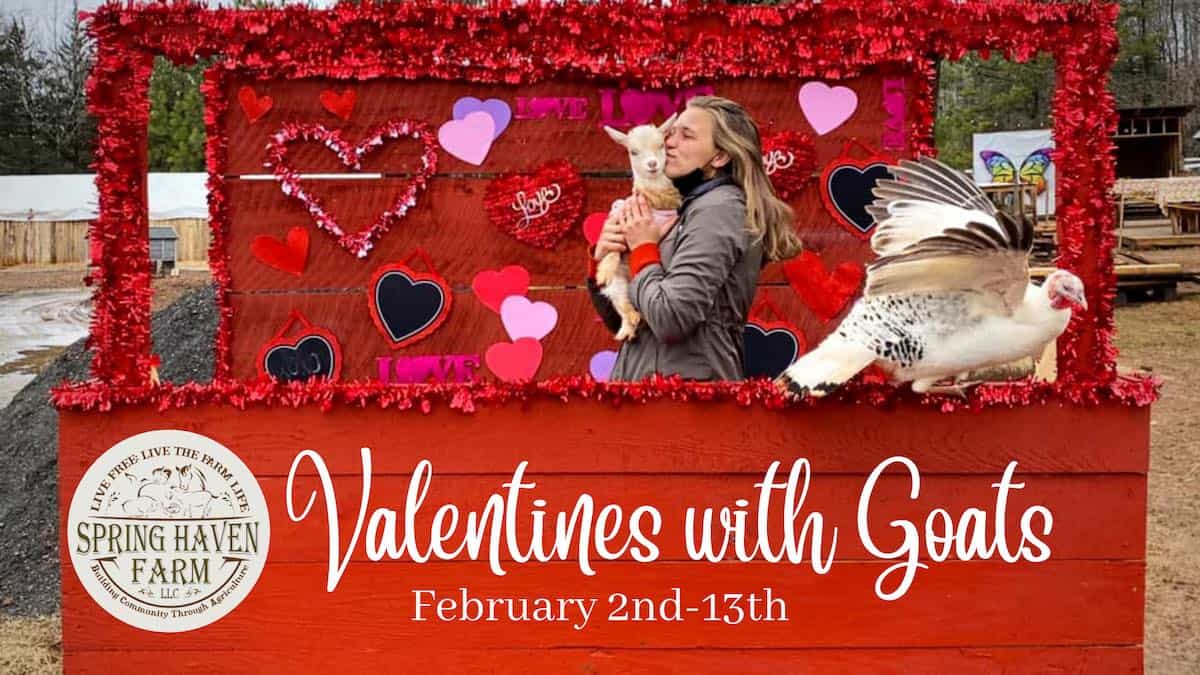 With weather getting littler warmer, Spring Haven Farm is celebrating Valentine's Day by offering Valentines with Goats from February 2nd to 13th, 2022, every day except for Mondays and Tuesdays.
Meet and snuggle goats. There will be many spots for taking pictures with goats.
When you purchase your ticket you'll choose and arrival time (10 a.m. to 4 p.m.) but once you're on the farm, you can stay until it closes at 6 p.m.
The cost is $13.50 per person.