Published on

Mar 10th 2022
Wow your kids with this fun activity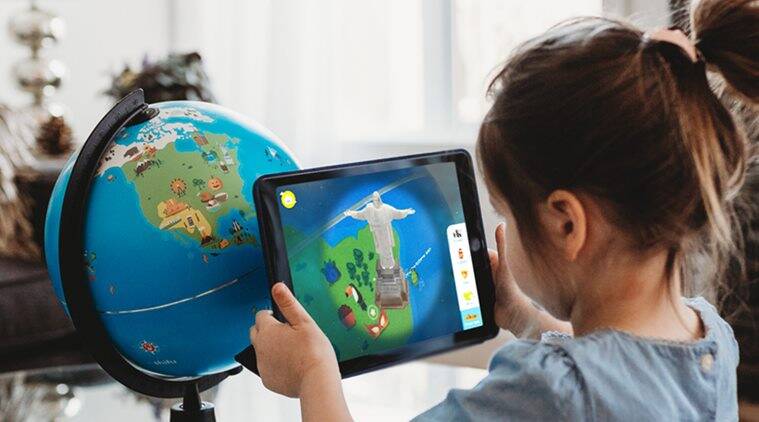 Kids love technology. During the quarantine time, instead of giving all of their device time in the form of Netflix and Amazon shows, we tried using Artificial reality (AR) apps which are all the buzz now. After we tried a few, we arrived at QuiverVision and our kids (ages 4-8) loved it.
Artificial reality apps have slowly made it into our lives in the form of Google Maps AR street navigation, virtual try-ons for clothing and jewelry, home interior design apps etc.
For your convenience, we are sharing links to some free printable worksheets. There are only 4 steps to trying this:
Print the sheet
Color them
Use app. Click the 'butterfly' icon and let the magic begin
Sample Quivervision Sheets to print:
Quiver Holiday Pack (Could be a good one to try for Easter/image) In the context of education, AR apps provide immersive learning experiences that allow students to gain a deeper understanding of concepts by fusing together physical and virtual spaces. They are not just about showing objects (like real) based on colors. They even include graphics, slides and audio-visual cues that help kids learn. They have the WOW-that's cool effect.
Augmented reality brings life to monotonous class lectures with 2D/3D/4D modeling and discovery-based learning. With engaging scenes it can make complicated subject matters much easier to understand. Math and Science are among the subjects easily enhanced by these apps.
Try the Quivervision sheets from MPA (Marine Protected Area) - see the Octopus example below. Make sure you try out the various options at the bottom of the screen once you scan the printout. Educators across the world are using them to teach in innovative ways. Popular brands like Disney and McDonalds are using this as well in their coloring sheets to come up with engaging experiences. Overall the technology is Pretty Impressive!